About Ans
She was born in 1966, maried to Eric and in 2004 their daughter Lisa was born.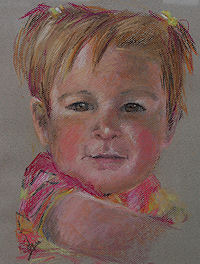 Despite of her plans to attend the School of Arts she got a job in the bookkeeping department of a small but very nice firm. After Lisa was born she decided to switch carreers radically.

Teaching
In 2005 Ans took the chance to start her own project: art class. It very soon turned out to be rather popular and Ans is very proud to say that she teaches five classes known as 'Teken- en Schilderclub Artistique'. By now she is even more proud to have her own studio to work and teach.

Selftaught
Ans has been drawing ever since she can remember. Everything she knows now about drawing and painting she taught herself. When she started her first job she decided to attend art class to improve her skills. Until Lisa was born Ans took lessons from two artists.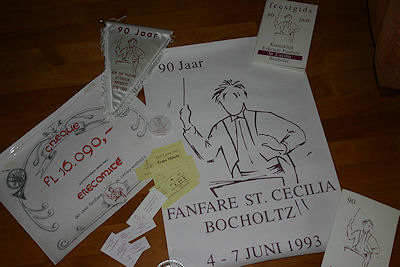 Paintings
As the portfolio shows Ans does not limit herself to a certain theme or material. Therefore her work gives a rather vivid and varied impression.

Commission
Ans also works on commission like for instance 'The Musician' and the portrait of young Finn. Besides that she made several designs for Politiekapel Limburg (Police Band Limburg) where she plays the tenor saxophone. She also did some designing for the Kon. Erk. Fanfare St. Cecilia (a royal fanfare orchestra) and still does for the Kon. Philharmonie (Royal Philharmonic orchestra) both from Bocholtz.